The sequel to the award winning co-op railroad construction game
As official sequel of Unrailed, Unrailed 2: Back on Track brings chaotic local and online multiplayer track-building action to the next level – band together with friends to collaborate and build your track across new procedurally generated worlds - WHILST the train is running! So think fast, with more freedom than ever before, and conquer new obstacles in your way - before your trains becomes… a trainwreck!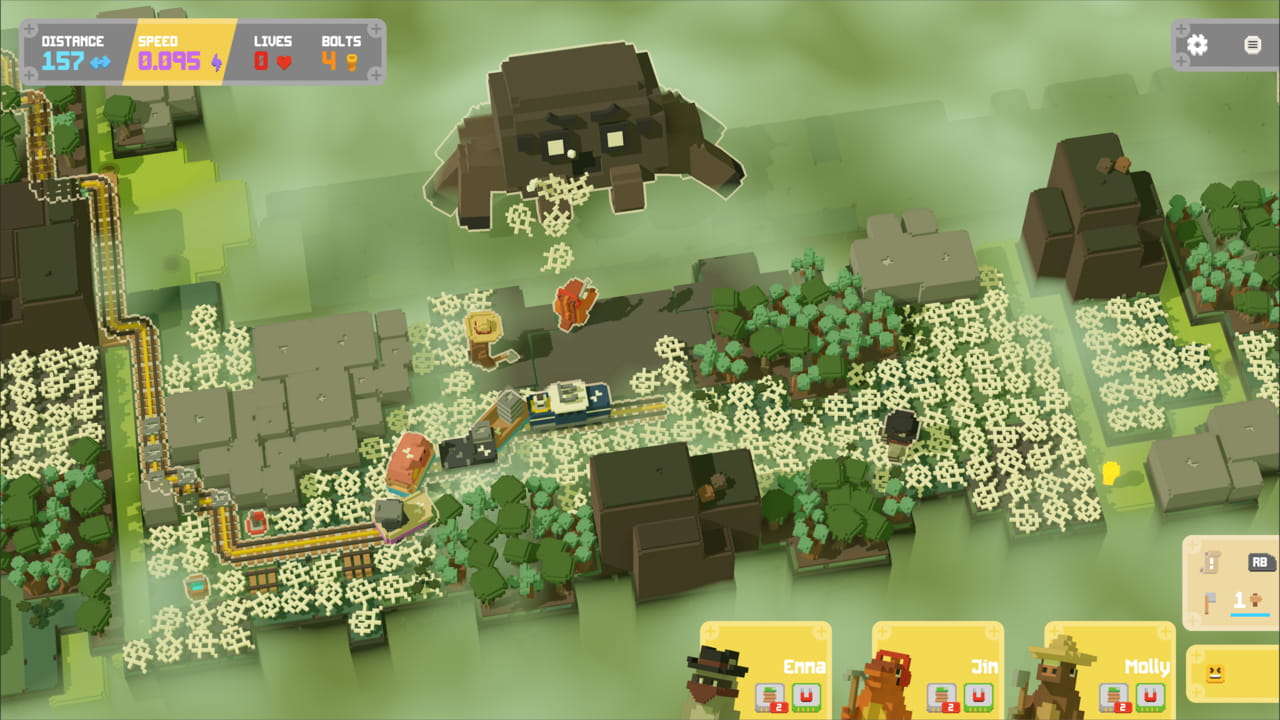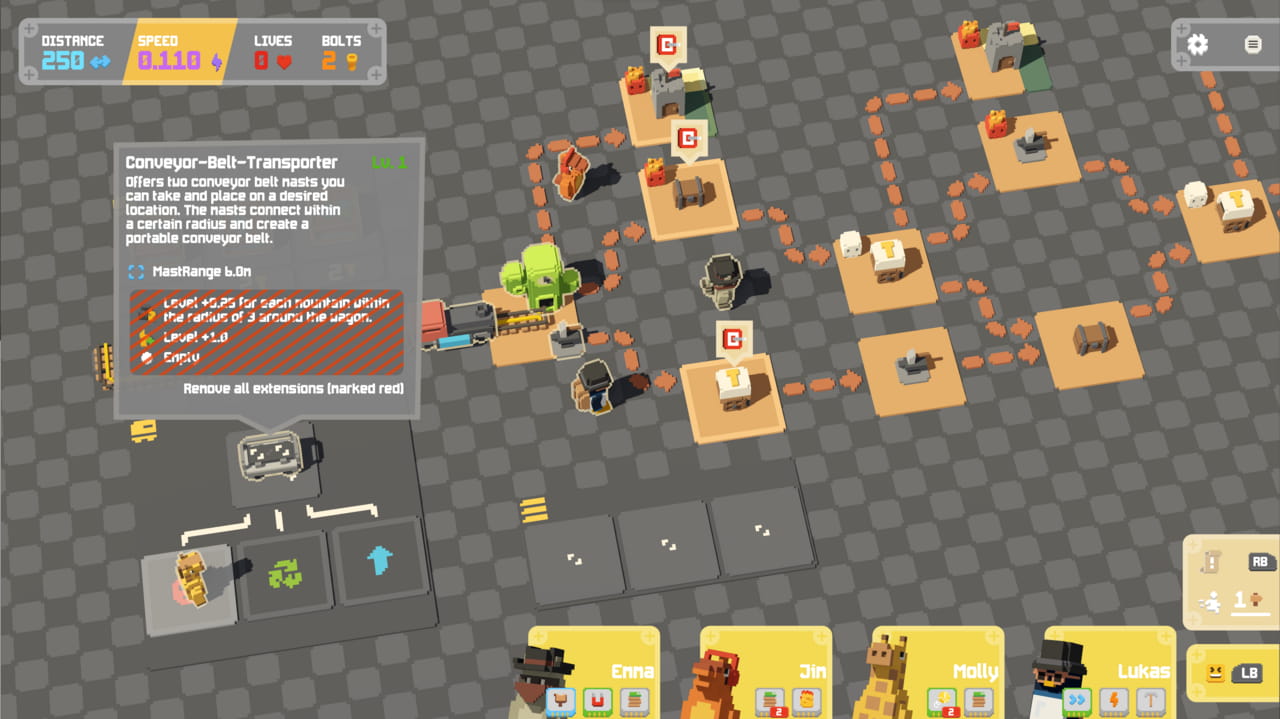 Choose your Track
Now featuring a story spread across new environments, on branching paths for you to choose, so no two runs will feel the same. In these biomes you'll now be able encounter new points of interests, side quests, daunting bosses and as well as other random encounters, so adapt quickly on your feet! New unlockable cosmetics also let you add your personal touch to your characters' story.
Derail, Unlock and Progress
Every excursion your crew undertakes feels increasingly meaningful, with new rewards and permanent upgrades granting you character with gameplay-modifying abilities, as well as new train engines, wagons and extensions to unlock, giving you the tools to build a multitude of train configurations to play and experiment with. Each locomotive loss is an opportunity to rebuild and get… back on track!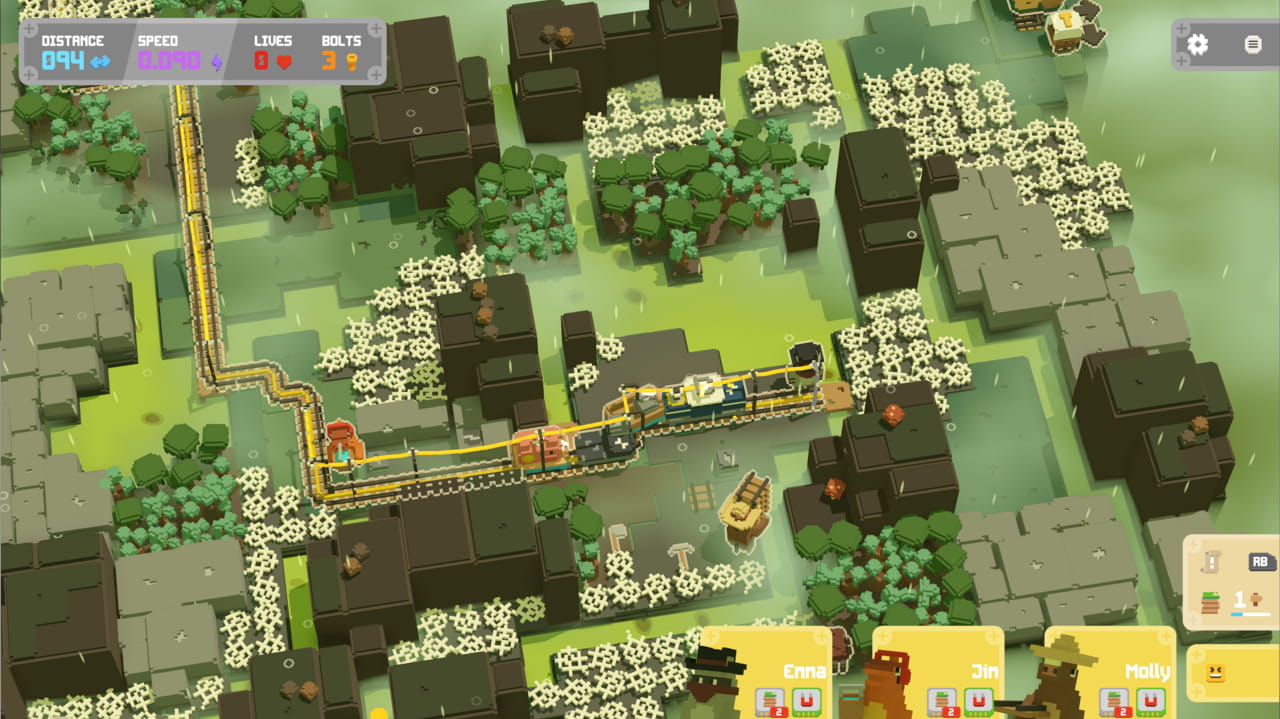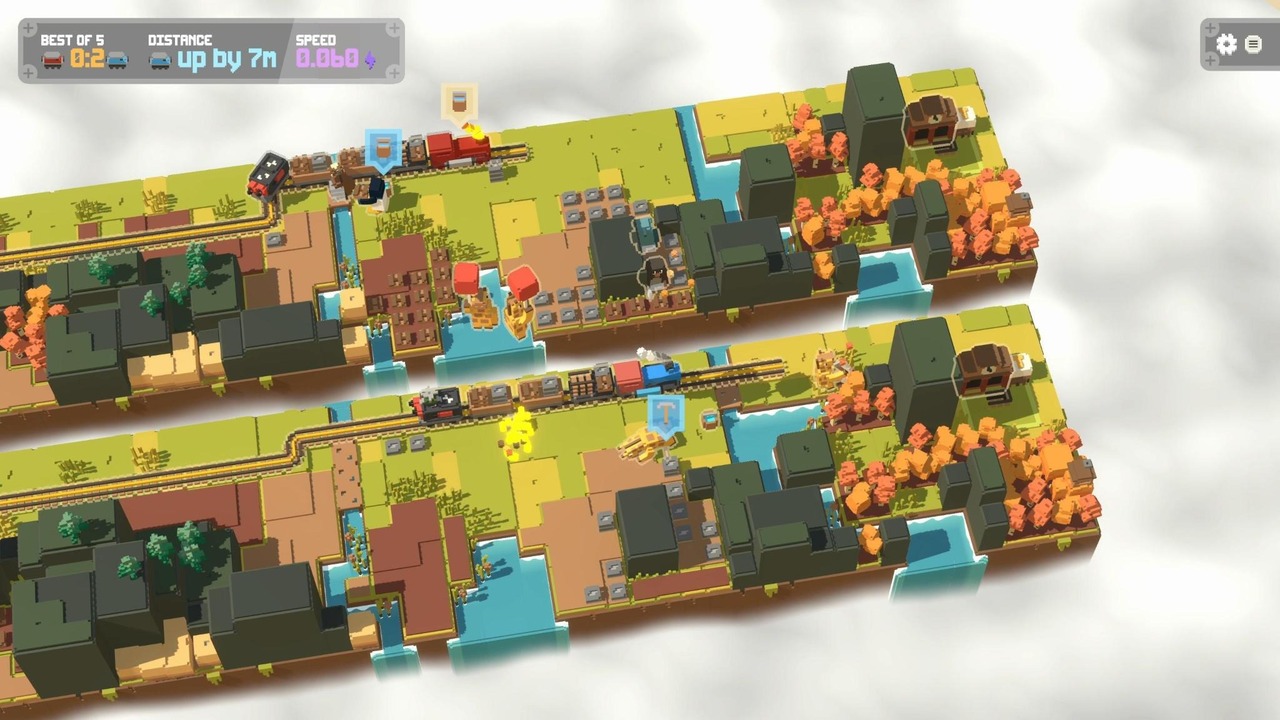 Create and Share
The all-new Terrain Conductor mode allows you unleash your imagination to create your very own custom maps and share these with the Unrailed community – with highlights being featured by the developers. Or if creating isn't your thing, browse the limitless creations other players have built, so the frantic fun never ends!